It's that time of year again for the Business of Design Week in Hong Kong. This "Davos of design" will be held December 1-6 and is proving to be a hot ticket once again for agencies around the region. The sessions cover the intersection of design, culture, commerce and technology in a truly innovative way.
BODW is where the world's most outstanding design masters and influential business figures inspire creative thinking and design management. If you have a chance to attend, definitely take it. Especially this year, the partner country is the birthplace of design goodness, Sweden.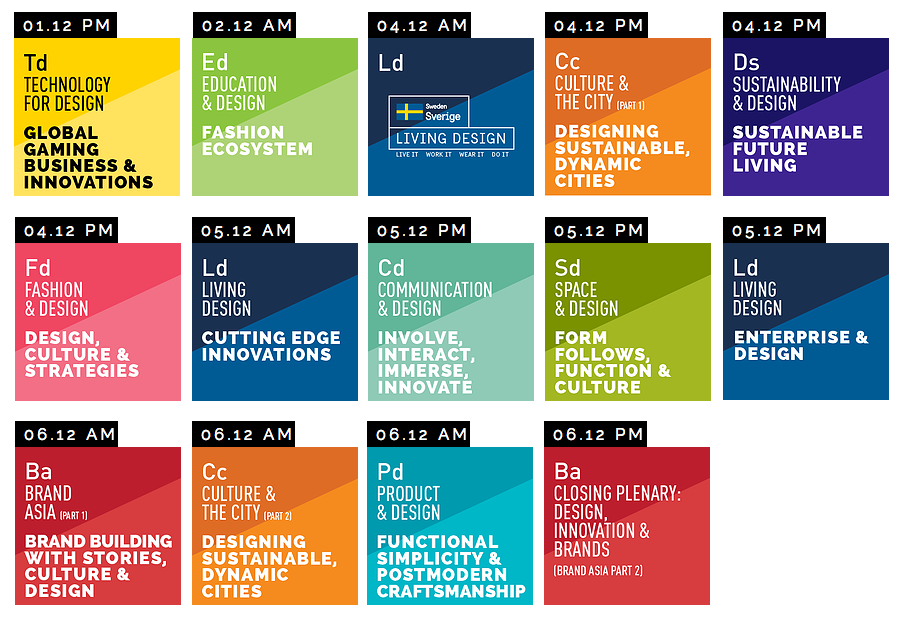 Stellar Speakers from Sweden and Beyond
Speakers from Sweden who will grace the BODW this year include:
Swedish designer Lars Falk, Vice President of Design for Volvo Cars, China, Peder Clason, Absolut Vodka's Director of Brand Strategy, Tommy Palm, games guru of King, the company behind Candy Crush Saga, David Polfeldt, CEO of Massive Entertainment, the company behind the upcoming role-play game Tom Clancy's The Division, Marcus Engman, Head of Design at IKEA of Sweden, Margareta van den Bosch and Catarina Midby, H&M's Creative Advisor and Head of Fashion and Sustainability Communication, respectively.
A number of other award-winning experts from around the world will be also invited, such as Ho Kwon Ping, Founder & Executive Chairman of Banyan Trees Holdings, Prof. Don Norman, Director of Design Lab at University of California, San Diego and Co-founder & Principal of Nielsen Norman Group, Shigeru Ban, Architect and Founder of Shigeru Ban Architects who also awarded for the 2014 Pritzker Architecture Prize, Aaron Yung-Chen, internationally-acclaimed graphic artist from Taiwan, as well as Koen Olthuis, Founder of Waterstudio.