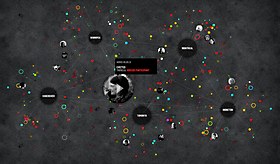 There are an estimated 150,000 to 300,000 homeless people across Canada; one-fifth of them live with a mental illness. The federal government has found a way to end the social crisis and help people get back into community life—The Housing First approach. The approach, which has produced positive results in other cities where it has been implemented, is that once a person is given a place to live, he/she will be better able concentrate on personal issues like psychiatric care, addiction counseling and job placement.
The Mental Health Commission of Canada was given $ 110 million to run the experiment; pilot projects are underway in Moncton, Montreal, Toronto, Winnipeg and Vancouver. What is learned in the five cities will help inform related planning and policy development across the country. The research projects will end in 2013, and will culminate in a body of evidence to help Canada become a world leader in providing services to homeless people living with a mental illness.
This NFB web documentary is a real-time window into the data behind the social experiment. The Canada-wide, bilingual project trains its lens on the reality of homelessness in the five experimental cities by tracking participants and the health professionals who work with the homeless populations daily. Until summer 2013, 5 filmmakers will direct 42 short films in each of the 5 cities to try to address the results of the experiment.
• There are more than 2,000 participants in the program: 1,265 of the participants have been housed and 970 have not. The experiment compares the two groups to see which does better and which costs the system less.
• Ramachandra Borcar (aka Ram) composed the music for the site.
• The Web documentary draws a portrait of each city and will include a blog and a bilingual Facebook page that will alert users to new films and articles as they come online.
Credits: www.nfb.ca
| departement.ca



Communication Arts
// From our friends at Communication Arts