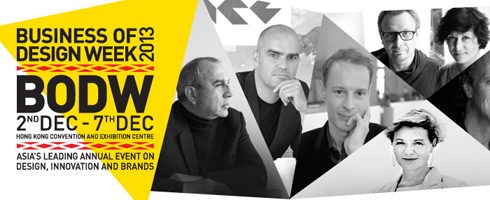 Now more than ever, design is a global language and over the past few years – increasingly Asian inspired.
The growing influence of the Asian aesthetic is reaching across the oceans and a critical trend for every creative in the field to be familiar with. The 2012 Business of Design Week conference to be held in Hong Kong this December 6-8th is the perfect place to plugin. Brooklyn Art Project is proud to be a participating sponsor and we're thrilled to offer our members a 20% discount to the conference. Just click here for more information and choose "Supporting Organisation" from the list, then enter discount code 20122001.
First hosted by the Hong Kong Design Centre (HKDC) in 2002, Business of Design Week (BODW) remains an inspiring must-attend ideas exchange platform for some of the most talented designers and innovative business leaders today. This year, BODW is partnering with Denmark, a rising star with a plethora of creative ideas and success stories.
Now in its 10th year, BODW – as the finale of 2012 Design Year – continues to inspire valuable dialogue through an unrivalled blend of forums, seminars, exhibitions and outreach programmes for designers, business leaders, educators, SMEs and the public to exchange ideas and address a wide array of 21st century challenges.
Check out the BODW website here and follow them on Facebook.