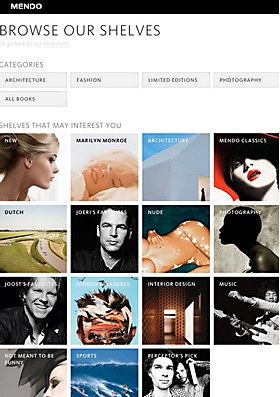 This Amsterdam-based "candy store for book aficionados" has walls comprised of thousands of black books and shelves filled with the most appealing books available. It's a unique in-store experience. Bringing that in-store experience online was the concept behind this site.
Constructed using state of the art technology that enables a beautiful experience from page to page the viewing experience is the site's strength. Rather than presenting them as objects, the site focuses on the content of the books. With seamless transitions and a cinematographic feel, the presentation offers beautiful connections between wildly varied imagery.
• The site was in production for six months.
• Built with HTML5, CSS3 and Javascript, some of the techniques come straight from recent HTML5 game development.
• The site received 20,000 unique visitors in the first three weeks post-launch.
Credits: perceptor.nl
| q42.nl



Communication Arts
// From our friends at Communication Arts