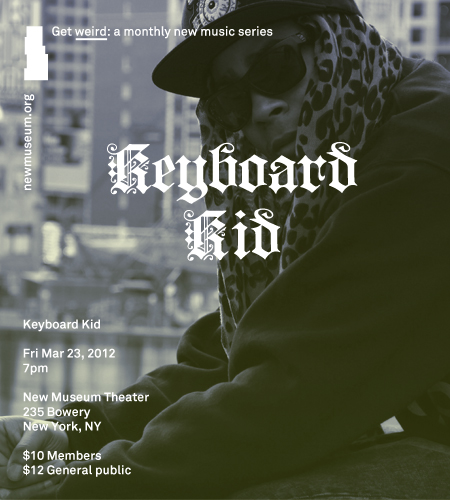 On the occasion of their New York debut at the New Museum, Seattle artists Keyboard Kid & Darwin have put together a mix of original productions, remixes and tunes they have been feeling as of late. The mix contains sounds ranging from the mystical melancholy of Keyboard's remix of Kid Smpl's 'On' to the early Acid House stylings of 666-RAVE.
All in a BASED mind-set
Full tracklist below:

Fire Walk w/ Me Intro
Clipz – Mr. Me Too (Jaw Jaw Remix)
Nah Like – Boss
Obey City – Fuck That Wobble
Keyboard & Darwin – The Bellz
Hype Williams – Break4Love (Karate Chop Edit)
Balam Acab – Now Time
KidSmpl – Over (Keyboard Remix)
Keyboard – God Devil
Keyboard – Lost Love
Keyboard – Youngin
Keyboard & Darwin – 666-RAVE
Keyboard – Vid Game Swag
Keyboard – Party Rock Based
Keyboard Kid and Darwin perform live at the New Museum on Friday, March 23, at 7 P.M. For more information and tickets: http://www.newmuseum.org/events/624
Following this performance, Santos Partyhouse will host an afterparty with a DJ set and live performance by Keyboard Kid and Darwin, and the reunion of HUGS, with DJs Andrew Kuo and Joshua Wildman.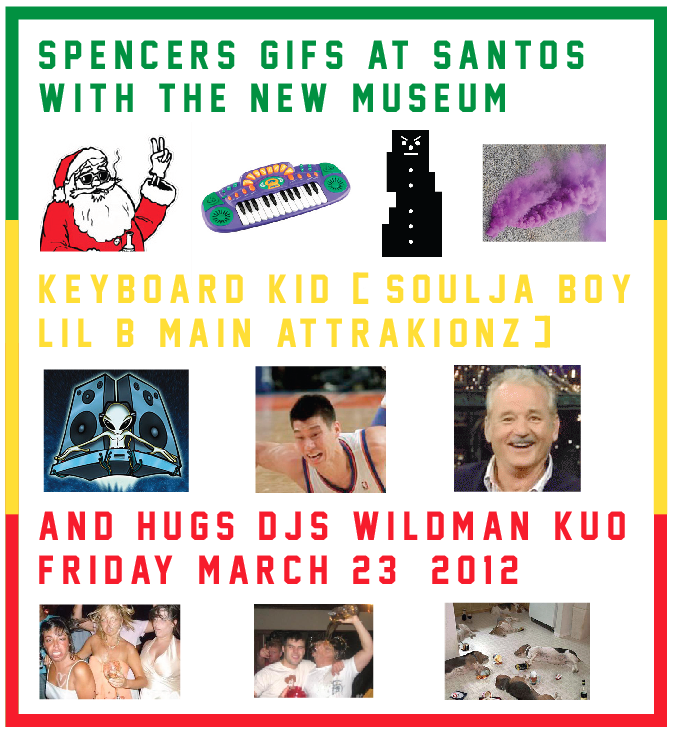 Tweet This Post
Always Open :: NewMuseum.org
Ethan Swan
// From our friends at the New Museum