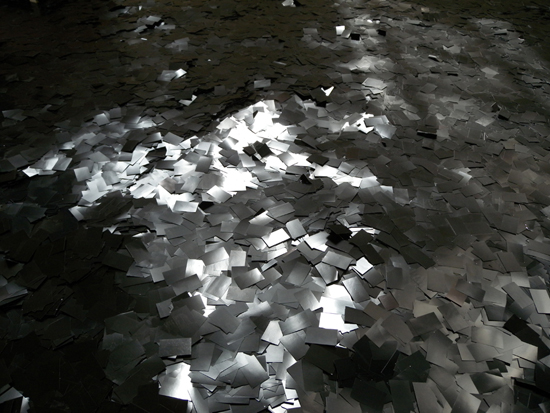 Heman Chong, "Monument to the people we've conveniently forgotten (I hate you)," 2008.
Offset prints on 260 gsm paper, 1 million copies, each measuring 9 by 5.5 cm.*
17 December 2011–4 March 2012
Para/Site proudly presents Two Thousand Eleven, a group exhibition with works by Olga Chernysheva, Heman Chong, Federico Herrero, and John Smith, is the inaugural exhibition curated by Para/Site's new Executive Director/Curator Cosmin Costinas.


e-flux shows :: rss
// From our friends at E-Flux