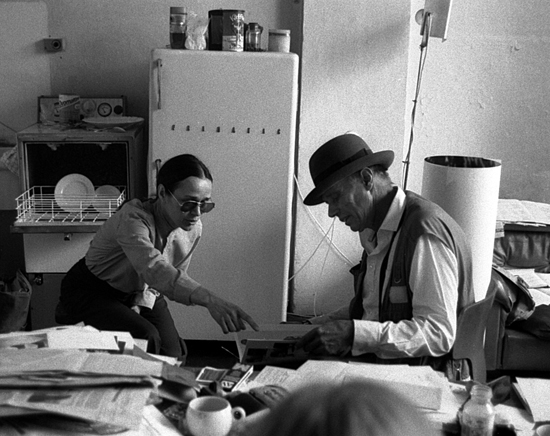 Zofia Kulik and Joseph Beuys, Beuys' flat at Drakeplatz, Düsseldorf, 1981.
Photo: Przemys?aw Kwiek, courtesy KwieKulik Archive.
The Third Room is an "exercise at a distance" between two institutions: Kunsthalle Düsseldorf and the Museum of Modern Art in Warsaw. This parallel exhibition is taking place simultaneously in Düsseldorf and Warsaw, cities separated by almost 1000 kilometers. For several weeks, specially designated spaces serve as a laboratory where research into analogies, differences, and hypothetical relations between the two sites has been compressed.


e-flux shows :: rss
// From our friends at E-Flux