The inaugural Verge Brooklyn Art Fair, the very first fair to take place in Brooklyn, is most definitely going to be a celebration of the lively art scene our borough holds.
One venue that has surely helped make Brooklyn a noteworthy place is Galapagos Art Space. Having opened in Williamsburg Brooklyn and relocated to DUMBO, Galapagos has been a landmark of a venue for over ten years. The hot spot has always been a heavy supporter for the arts of all kinds, from visual art, to performing art, theater, rock, you name it. They host artist lectures and kids' programs as well, promoting the local art scene in every way possible.
Violens, image courtesy ICM Management: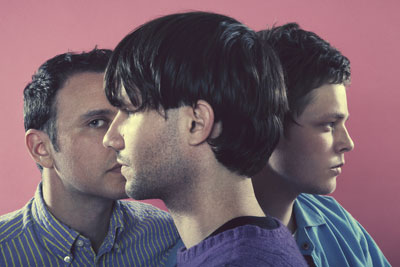 So, it makes complete sense that they would be hosting the opening night event to kick off the fair. Scheduled to perform are Sister Anne, Not Blood – Paint, Clifton, The Brooklyn What? and Violens. Following the bands will be DJs Nebulla, Enoe and M Panorama until 4am. Verge is not kidding around – this will be a highly energetic and eclectic night! For more details on these performers, click on Verge's events page here.
Entry to the event is free for anyone holding a VIP Passport and $20 without. Click here to find out how to obtain a Passport which comes with all sorts of advantages.
Galapagos is located at 16 Main Street, Brooklyn. For detailed directions, please visit the venue's website here.