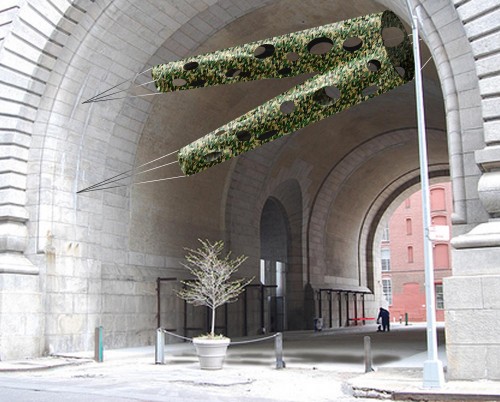 Be on the lookout for these Floating Camouflage Pants in DUMBO. They're a part of Tom Broadbent's tunnel project to be featured in the Brooklyn Art Now survey show from March 3-6, 2011, a special Brooklyn-only curated survey exhibition of the best in new and emerging art.
Brooklyn Art Now is a part of Verge's Brooklyn Art Fair, the first international art fair ever held in Brooklyn.
BAP is proud to be a participating exhibitor where we'll be showcasing the work of select BAP members, curated by Samantha Levin of the White Rabbit in the Lower East Side.
We're looking forward to the show and hope to see you out there!