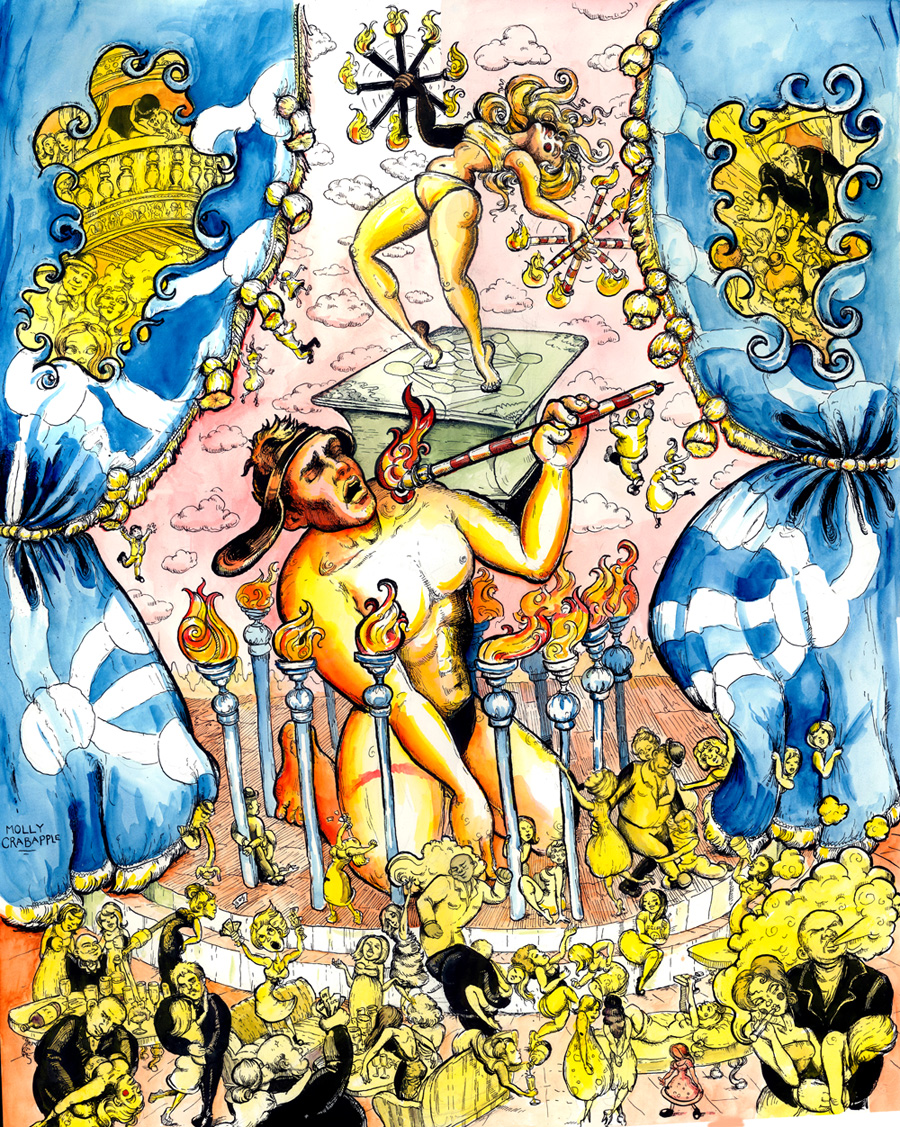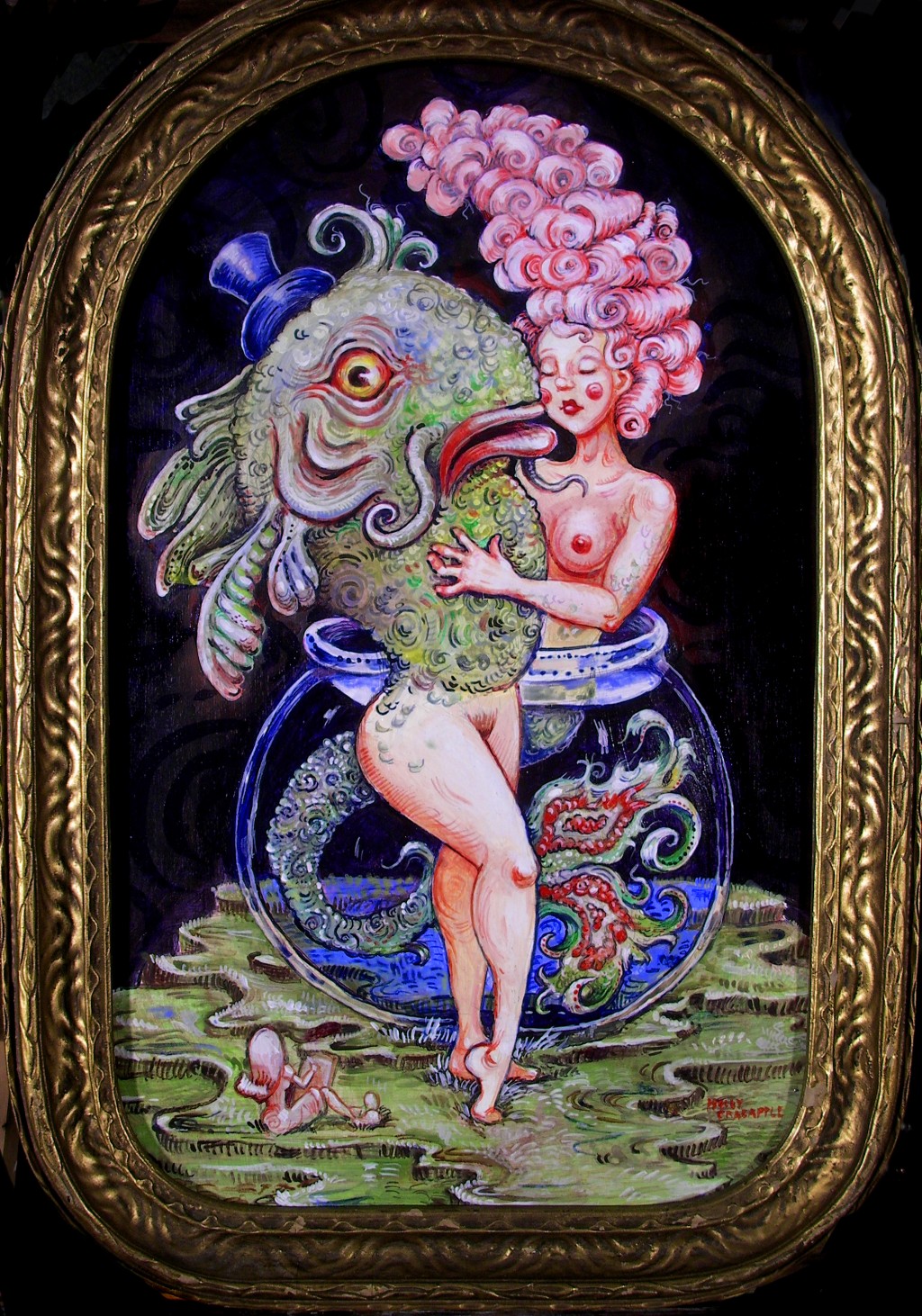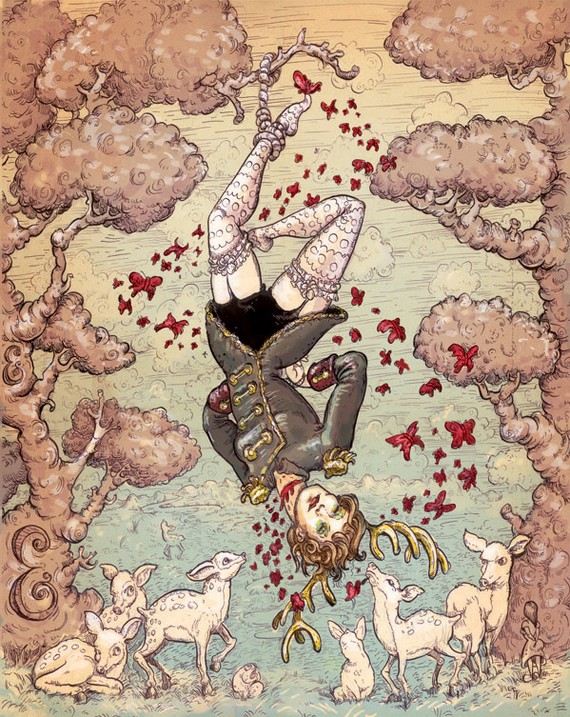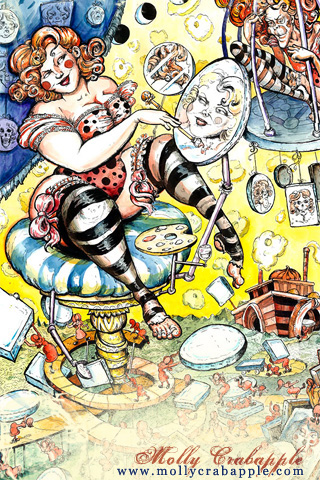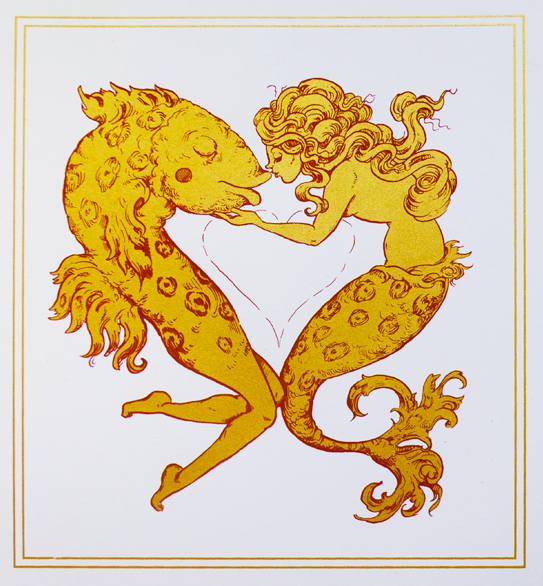 10 Questions // Molly Crabapple : New York

1. What inspires you these days?
Caffeine. Naked girl parties, silly rich people, big canvases, pretty shoes that hurt.
2. Who are your heroes?
Christopher Hitchens, Joan Sfar and Fatima Mernissi rock my socks.
3. What is your idea of perfect happiness?
Sitting in my loft when the sun is shining just right drinking epic strong coffee and reading comics.
4. What scares the hell out of you?
Death, maybe? Not too much scares me anymore.
5. What makes you laugh hard?
Le Chat du Rabbin. Seriously, I love you atheist cat.
6. Who are your favorite artists of all time?
Beardsley, Brueghal, Toulouse Lautrec.
7. What is your guiltiest pleasure?
Candace Bushnell novels. I maintain that if they didn't have the insipid hot pink covers and the brand names, they could be serious Thackery style lit.
8. If you could change one thing about yourself what would it be?
I wouldn't be as internet addicted. But if I wasn't as internet addicted, who knows where I'd be.
9. What's your favorite thing in the world?
Fred.
10. What comes to mind when you think of Brooklyn?
The brick and silver buildings glimmering as you get off the elevated train at Marcy avenue.
Molly's painting and prints will be on view and for sale at the Brooklyn Art Project's booth (booth #3 at 81 Front Street, DUMBO, Brooklyn, NY) at the Verge Brooklyn Art Fair coming up next week. Please come see her work in person! Details can be found by following the link to the fair's website here.
/// See more of Molly's work here. Molly is the founder of Dr. Sketchies Anti-Art School, which has chapters all over the world. You can find your local chapter on the site here. You can also follow her on twitter: @mollycrabapple.