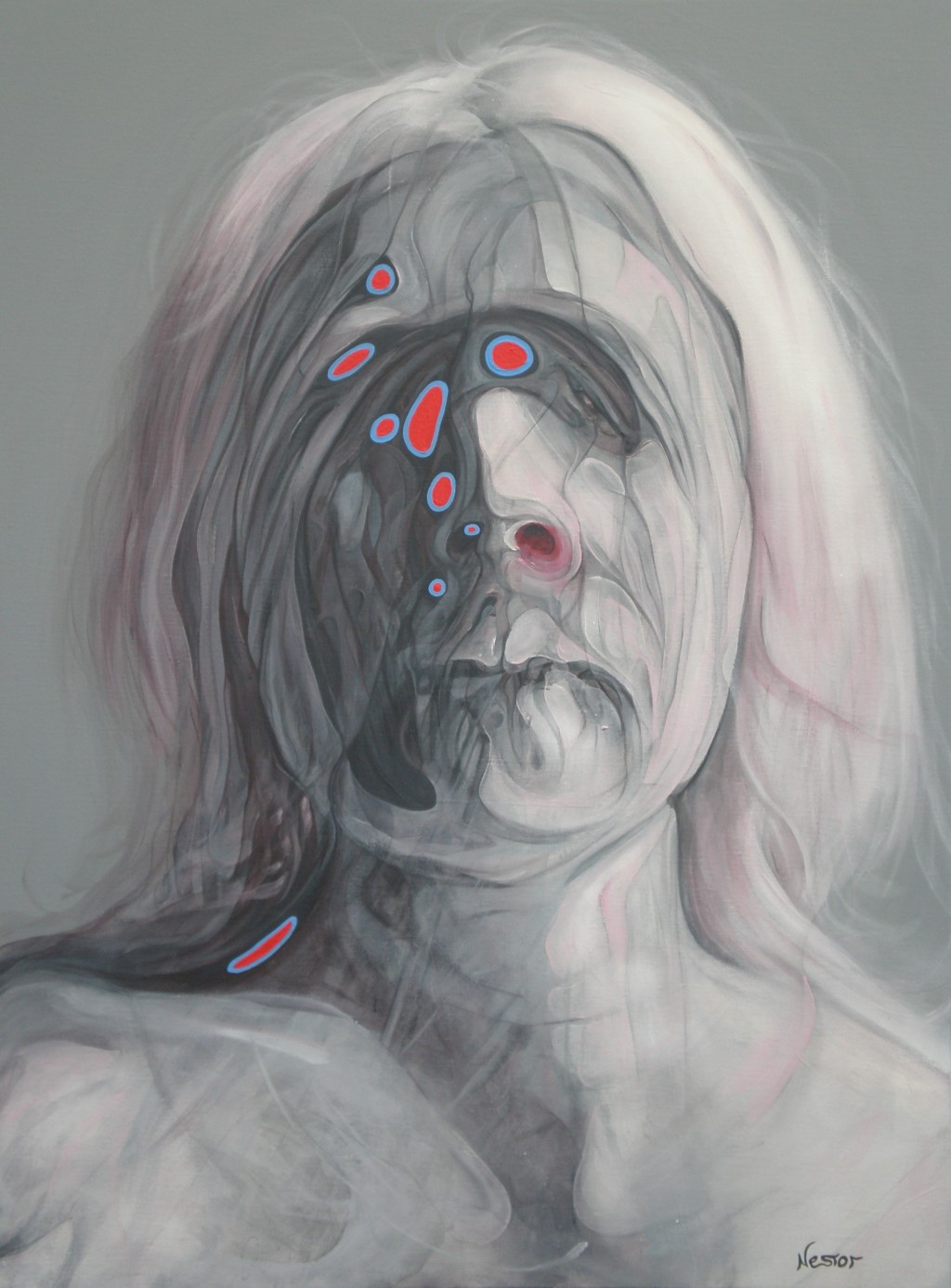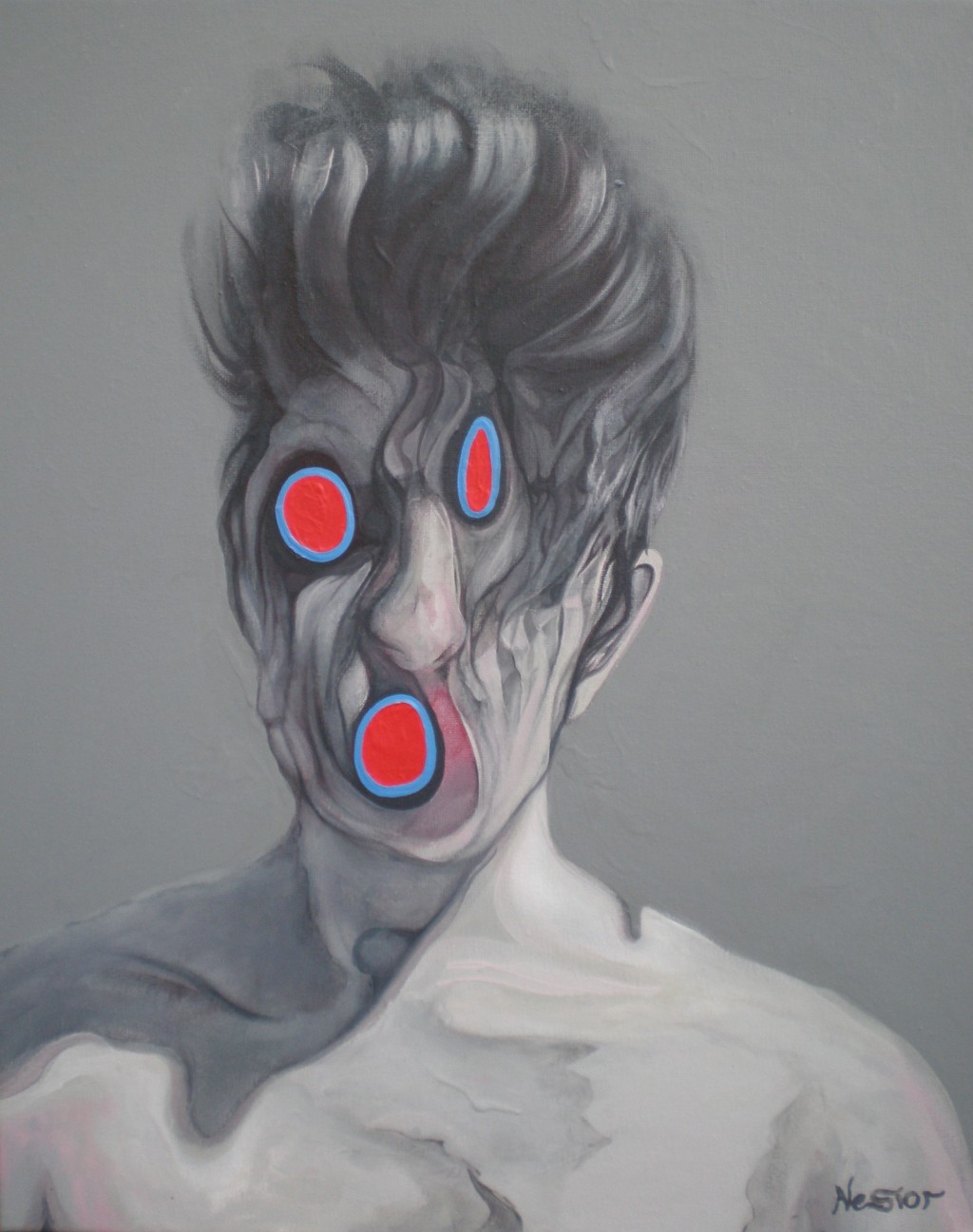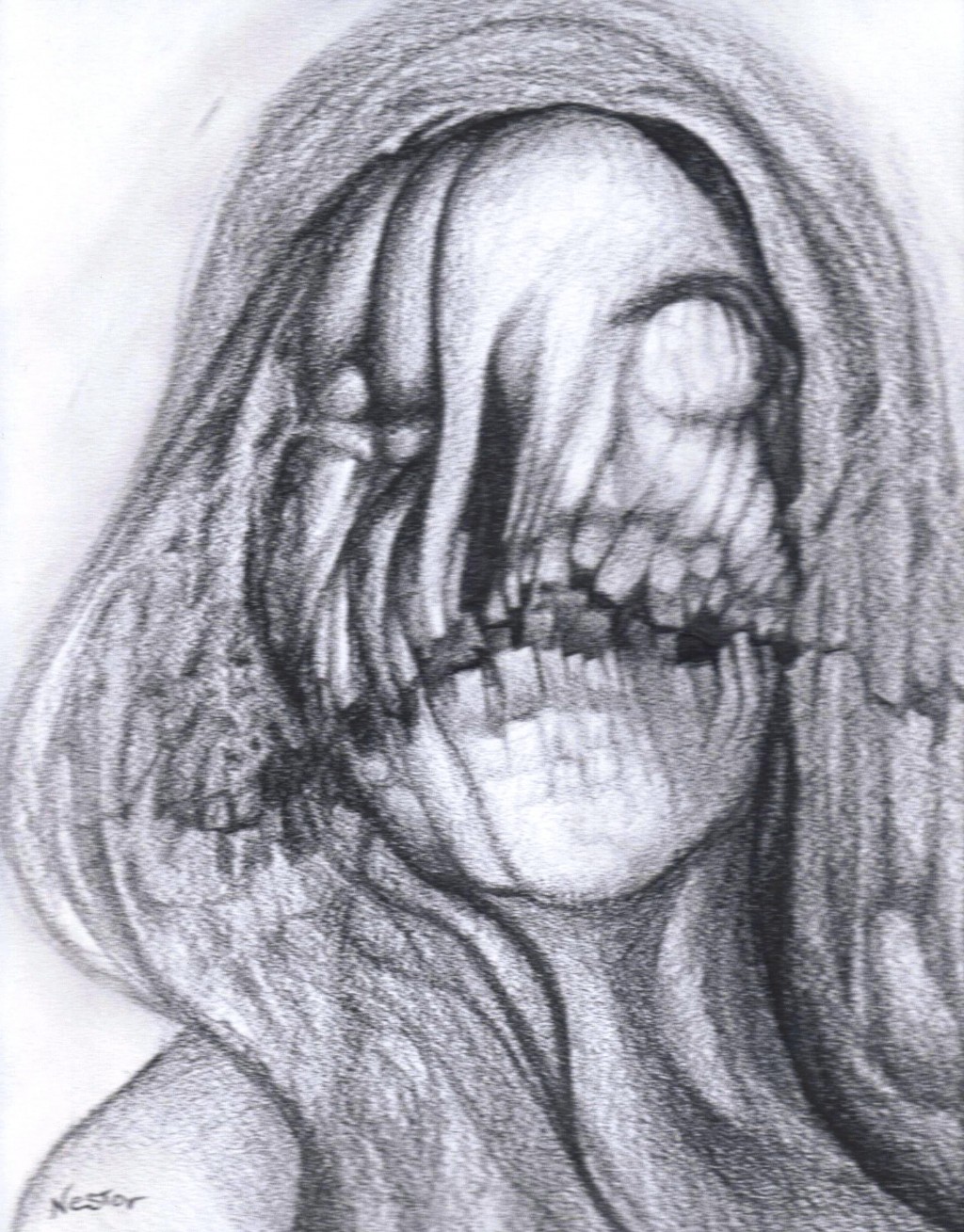 10 Questions // Buddy Nestor : Philadelphia

1. What inspires you these days?
I'm most inspired by going to shows and seeing the work of amazing artists. I'm lucky enough to live close to New York, so I get to see great shows all of the time. When I go to a show that blows me away, it gives me the fuel I need to get into the studio and really push myself.
2. Who are your heroes?
Danny Way, Francis Bacon, and Gibby Haynes.
3. What is your idea of perfect happiness?
I'm in my paint clothes, in and out of the studio, while my wife cooks on the grill. Throw in a few beers. There are kids laughing and skateboarding on the ramps in the yard, while I bet them a few dollars to do tricks they haven't landed before. I'm fully entertained when they get waffled or seeing the look in their faces when they put it down, and take my cash. That happens most weekends in the summer. That's when I'm content.
4. What scares the hell out of you?
Pentecostals
5. What makes you laugh hard?
Pentecostals
6. Who are your favorite artists of all time?
Dali, Bacon, Ernst, Chuck Close, O'Keefe, Gauguin, Picasso, Freud, Klarwein, Beksinski, Schiele, Beckman, the list is really long.
7. What is your guiltiest pleasure?
Watching the Jersey Shore TV show.
8. If you could change one thing about yourself what would it be?
I'm not that excited about my aging body. It's not a vanity thing. It's the physical limitations for activities. My knee is screwed up and I don't recover from injuries like I did before. My son will probably smoke me on his snowboard this year. Maybe he'll wait up to be nice.
9. What's your favorite thing in the world?
My family.
10. What comes to mind when you think of Brooklyn?
Great artists and musicians.
/// See more of Buddy's work here.