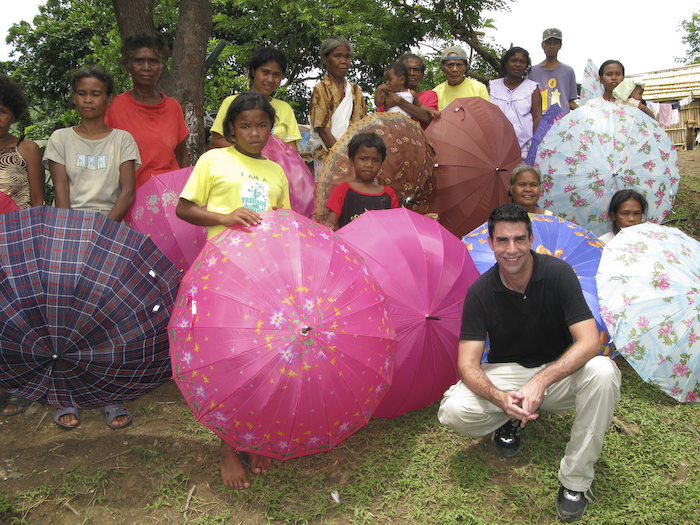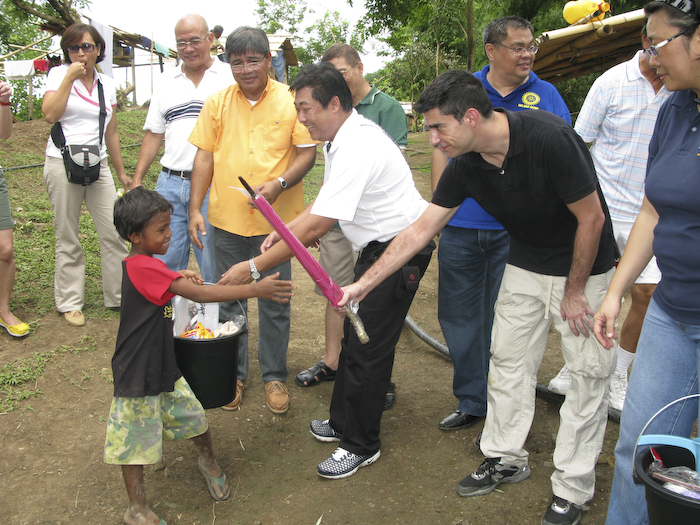 My two year exploration of the Philippines and other areas in SE Asia have given me some of the most compelling experiences of my life. One of which happened just this past weekend. No fancy hotels or luxurious resorts, just a simple village hidden away in the mountains filled with people who reminded me what it means to be human.
Brooklyn Art Project donated and delivered supplies for 20 families who are a part of the ancient nomadic Dumagat tribe. Their village is in the remote mountain provinces, requiring us to complete our journey from Metro-Manila on foot and horseback. The steep paths were perfect for hooves, not so good for tires.
Upon arriving at the base of the Mount Purro, we spent some time at Camp Explore, a family run nature camp that employs many of the Dumagats as an alternative livelihood to illegal logging and environmentally destructive practices.  Founded by Toto Malvar, Camp Explore is located at the Mount Purro Nature Reserve, and is dedicated to helping the Dumagats survive and develop sustainable practices in terms of economic stability and infrastructure. We shared lunch with Toto and learned the history of the green camp and the future plans for helping this once vibrant tribe thrive in a modern world.
We teamed up with the Rotary Club of San Juan to donate and deliver the shoes, umbrellas (important for the monsoons), buckets, canned goods, crackers and clothing. Our group of 12 trekked up the mountain and were soon greeted by the entire village on our arrival. It felt like walking into a National Geographic cover story as the Dumagats showed their gratitude through sharing their ancient tribal songs and poems.
From the tribe council leader, to village elders and kids, meeting everyone and learning about their day to day lives was incredibly rewarding. It reminded me so much of BAP's first outreach in the Philippines back in 2008 when we donated an entire art department to the White Cross Orphanage in Manila.
[nggallery id=1]