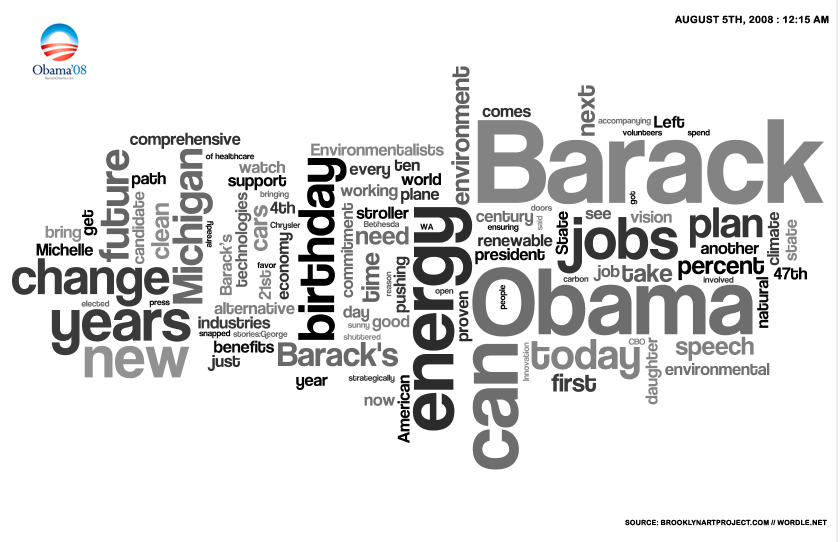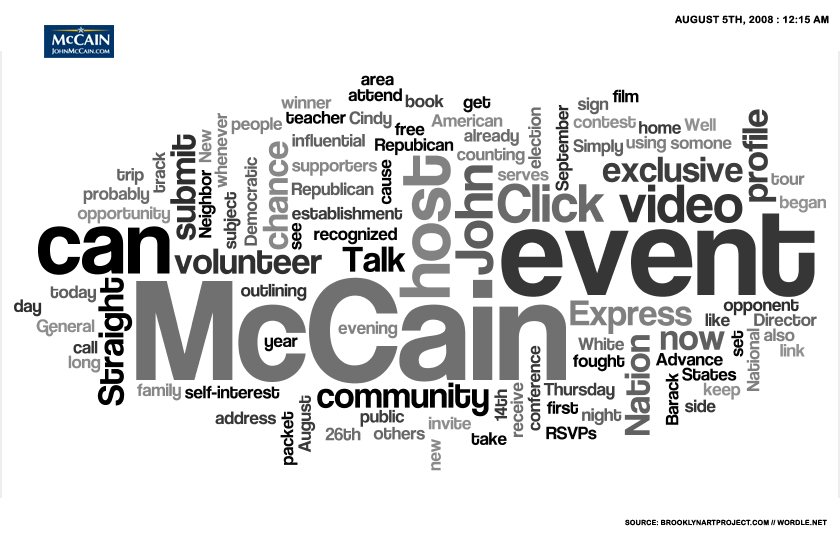 We've launched an Election 08 Campaign Wordcloud Project here at Brooklynartproject.com where we take periodic snapshots of each campaign using web 2.0 technology to gain visual insight into Obama's and McCain's political messaging.
Web 2.0 spawned Politics 2.0, and with all the data out there, we can see the bigger picture for ourselves. The talking points reflect back a moving a target of what each camp is trying to build awareness for. The visual patterns that emerge serve as a mirror to their strategy.
The images are generated by an automated script from Wordle.net using Obama's daily updated "blog" RSS feed and Mccain's "campaign" blog feed. We chose this feed for McCain because many of the other RSS feeds listed on his blog have not been updated since November of 2007.
The images show the most frequently used 100 words from the feeds at that moment in time. The more often a word is used, the larger it appears. This image changes daily based on the frequency of the content updates to the RSS feed.